Magdalena really is an excellent teacher! She is always positive, knowledgeable and strict enough. Lessons are interesting with her and it is never boring. Thank you!
I've been taking Croatian lessons from Magdalena for over two years.  She is always prepared, has the answers to all of my grammar questions, and constantly finds interesting new lessons to teach.  If you're like me and want structure, homework, and real communication, Magdalena is the teacher for you!
What I find particularly great about our lessons is the way Lena is able to combine a structured lesson plan, while also allowing my questions to personalize each class. She gives very clear explanations for vocabulary and grammar, using Serbian as much as possible. Lena is professional, friendly, and easy to talk with. I thoroughly enjoy our lessons and feel like I've improved a lot since we started! Hvala puno, Leno!
I like the materials and find Magdalena's presentation very clear. I like how the target language is used from the start. Even if I'm quite nervous, she is encouraging and allows me time to think and I don't feel pressured. At the end of every lesson, I feel like I've really learned something. Hvala lepo!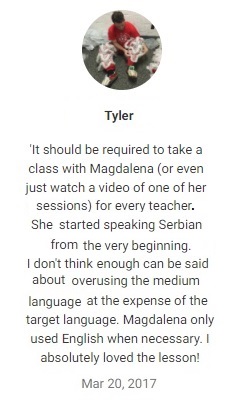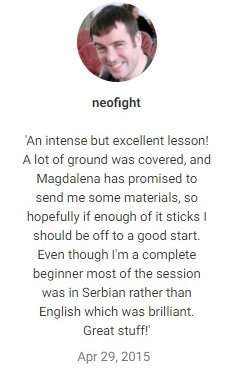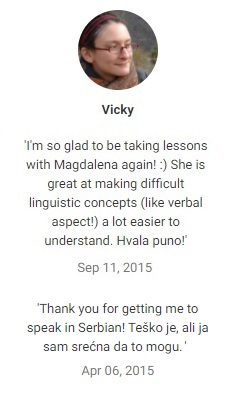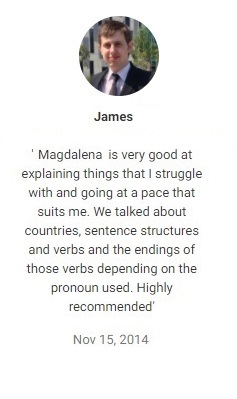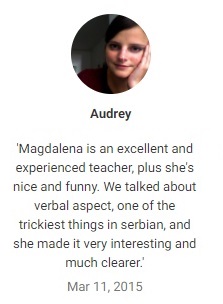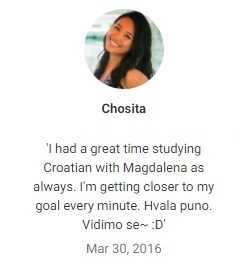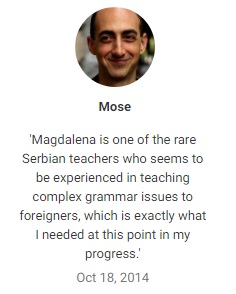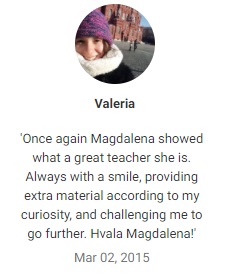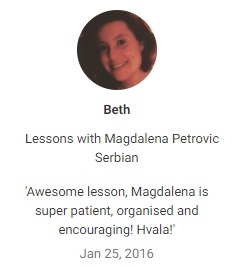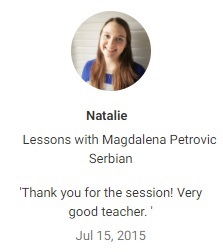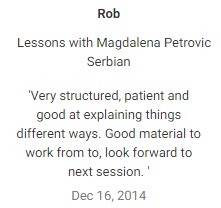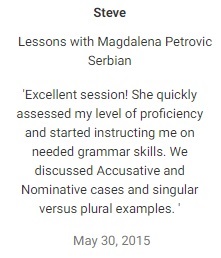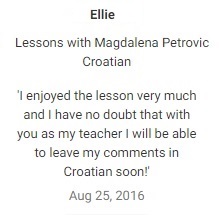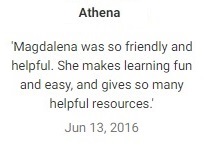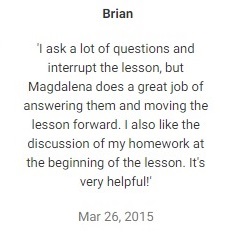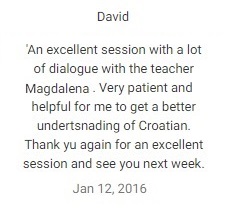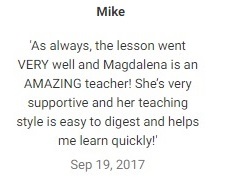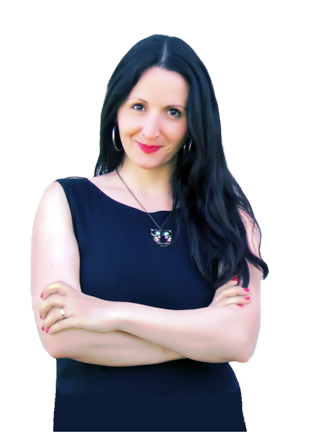 In this page you've read kind words written by students who have learned Serbian or Croatian online with me. 
Before booking your first lesson, make sure to read about me and my teaching.