made with love and expertise
Learn Serbian online with Serbonika's proven method, high-quality material and carefully designed Serbian language courses
Online Courses
Choose our self-study Serbian language courses: learn Serbian online with video/audio/text lessons, audio recordings, dialogues, interactive exercises, images, and quizzes at our online platform.
Combined Approach
Use all our resources available to achieve the best results: here at the Serbian language school Serbonika it is our mission to provide all you need to learn Serbian online with pleasure and success.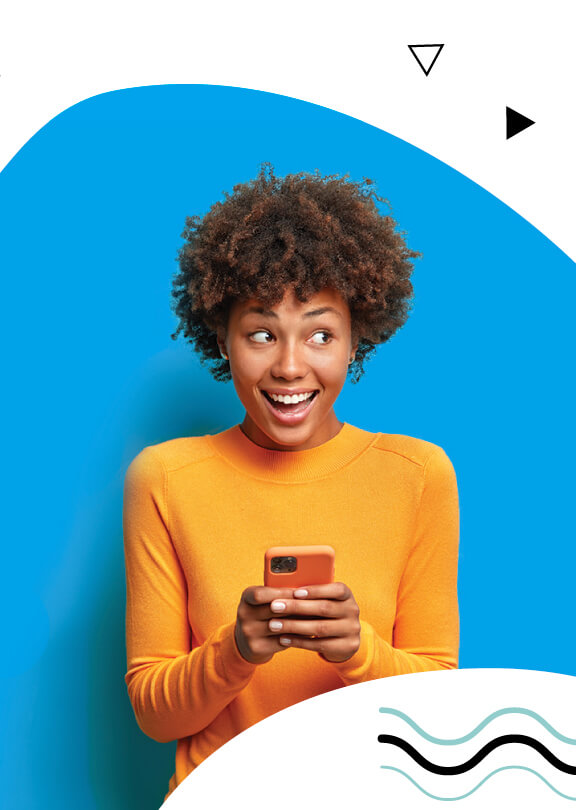 "Pričaonica" Serbian Language Workshops on Wednesdays
A new series of 6 Serbonika's Serbian language workshops! We'll chat and play games in Serbian on Wednesdays 3 to 3:45 pm CET. The first workshop on December 8th 2021, the last in the series on January 12th 2022. Join us on ZOOM and speak Serbian! See details.
Serbian Immersion Camp: Summer School in May and August
An intensive course for adults, with 30 hours in-class instruction and about 30 hours real-life adventures in Serbian: dates announced for May and August 2022. Learn more and apply!
Learn Serbian in a Small Group
Learning in small groups with a common goal and a teacher has proved to be the best form of learning a foreign language. Our groups count no more than 4 students, who can chat in Serbian and learn together even outside the scheduled lessons. The enrollment has started, learn more and apply!
Our Serbian Language Courses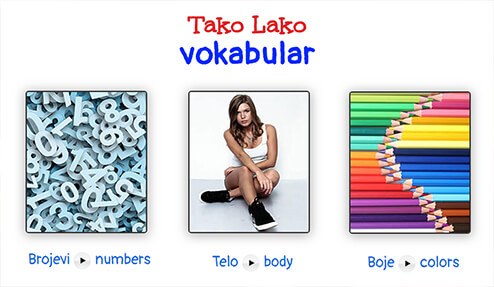 Basic Serbian Vocabulary 
Free Course
Learning vocabulary is one of the most important tasks when learning Serbian. You'll easily pick up your first Serbian words with this free course, made of vivid images, professional audios and quizzes.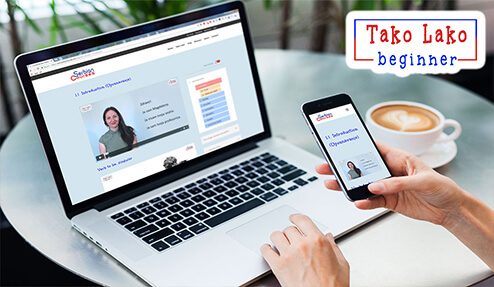 Beginner Serbian Course
Free Trial
Ready to really learn Serbian? Our BEST SELLER A1 Serbian course contains all you need to set a solid basis and start using the Serbian language. Modernized and enriched, now included in Serbonika.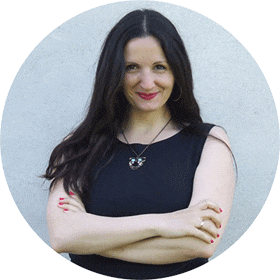 Hello and welcome to my website! If this is the first time that we're meeting, let me quickly introduce myself:
My name is Magdalena Petrović Jelić, I'm a dedicated Serbian language teacher, a polyglot and a language learner. My mission is to help people around the world learn the Serbian language. I work hard to develop the most effective method and materials for learning Serbian, building them into my Serbian language school Serbonika.
You can learn more about me and my teaching or book a lesson here.
A combination of a structured plan and personalized lessons
"What I find particularly great about our lessons is the way Lena is able to combine a structured lesson plan, while also allowing my questions to personalize each class. She gives very clear explanations for vocabulary and grammar, using the Serbian language as much as possible.
Lena is professional, friendly, and easy to talk with. I thoroughly enjoy our lessons and feel like I've improved a lot since we started! Hvala puno, Leno!"
John Kiappes, university researcher and teacher
Speaking the Serbian language from the start
"I like the materials and find Magdalena's presentation very clear. I like how the target language is used from the start. Even if I'm quite nervous, she is encouraging and allows me time to think and I don't feel pressured.
At the end of every lesson, I feel like I've really learned something. Hvala lepo!"
Michael Liddle, language teacher and translator
If you want to learn the Serbian language, this is your lady!
"I would really recommend working with Magdalena: she is very thorough, very patient and gives you enough of a safe space to talk and learn through your mistakes. I've regularly sent her written homework and have been impressed by the detail she goes into correcting it.
When I was recently back in Croatia speaking with friends in Croatian, I was surprised how far my spoken language and my confidence had come on working with Magdalena.
So if you want to learn Serbian or Croatian language online, this is your lady!"
Jamie Carroll, therapist
The Serbian Language and Culture Blog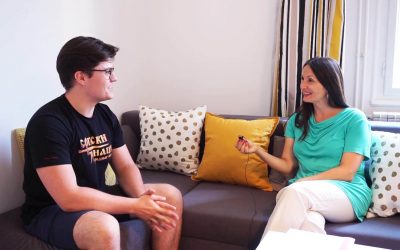 If you wander about the core principles of my teaching and the method I've developed for learning Serbian, don't miss this interview I had with Michael of the English Podcast in Serbia. We talked all about teaching and learning Serbian as a foreigner.
Learn Serbian Today!
The sooner you start learning, the sooner you'll start talking.
Take action now!
Choose one of the courses at our Serbian language school Serbonika. Enroll in the FREE introductory Serbian course and start learning Serbian right away!