Serbian Language & Culture Blog
Free Serbian lessons for everyone interested in the Serbian language, grammar and vocabulary, Serbian culture and lifestyle.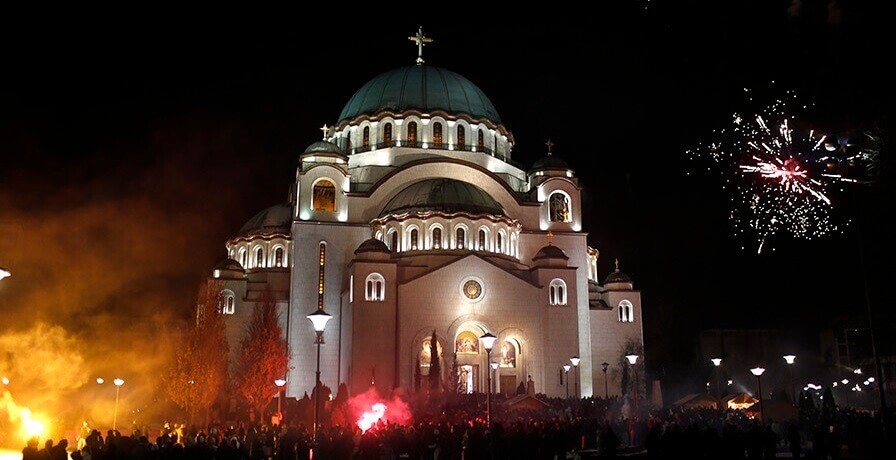 Preparations for the Serbian Orthodox Christmas, related holidays, Serbian Christmas Eve, Christmas tree, typical food… All about Serbian Christmas traditions today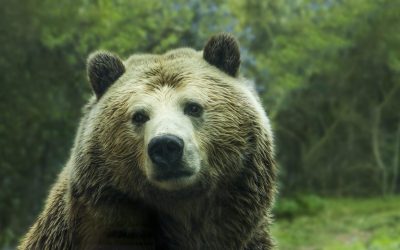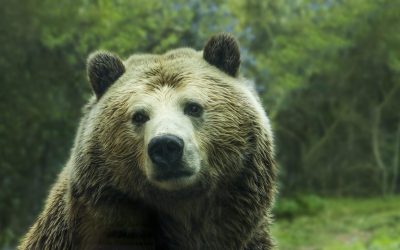 A Christian holiday, but equally important for our history and folk beliefs. Find out why Sretenje is Serbia's Statehood day and what it traditionally means.
Subscribe
Join My Bilingual Newsletter
Get monthly updates in English and Serbian about new free Serbian lessons, about what's going on in Serbia and on the Serbian Courses website. Learn not only about the language, its grammar and vocabulary, but also about the Serbian culture and lifestyle.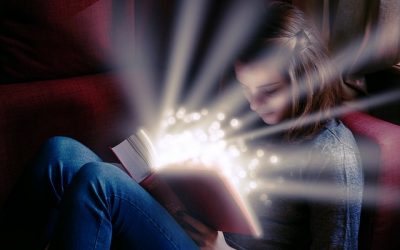 The secret of Serbian cases revealed! How to learn 7 Serbian cases and what they are: An approach that really works. A must-read for anyone learning Serbian.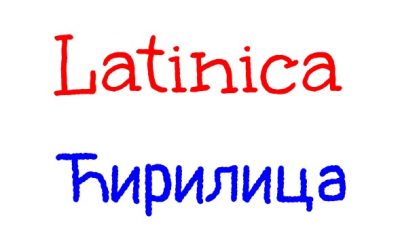 Serbian alphabets are even more than two. Only Latin and Cyrillic are used nowadays. But does Serbia use Latin or Cyrillic alphabet today? Why do we use two scripts in Serbia? Which one to learn?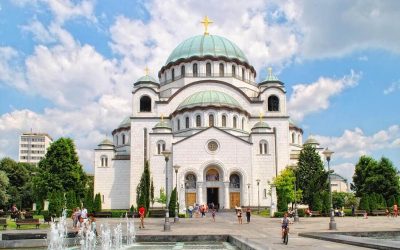 Do you know Serbia? What do you know about Belgrade, the capital? Can you tell that in Serbian?
Watch this video to learn about Belgrade in Serbian and to practice your listening skills.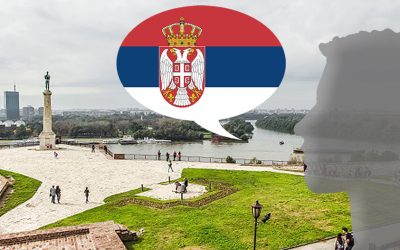 Common mysteries about the Serbian language solved: Do the Serbs understand Russian? Is Serbian the same as Croatian and Bosnian? Is Serbian grammar complex?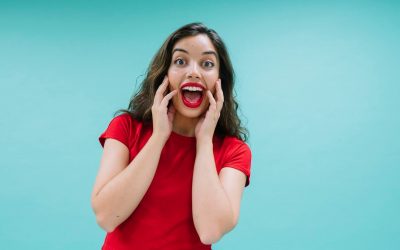 In Serbian language there are only 5 vowels. That's less then in English, French or German. Learn how to pronounce Serbian vowels properly.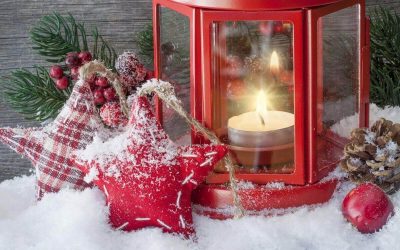 If you ever dreamed of celebrating Christmas and two New Year twice, Serbia is the best place for that. Do you know why Serbs have two new years? Learn about Christmas and New Year traditions in Serbia, customs, beliefs, greetings.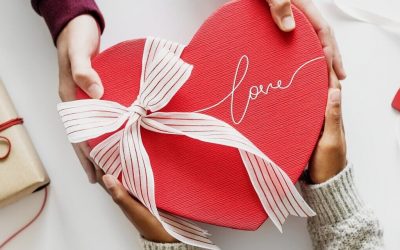 Learn what kind of presents you can bring to your Serbian hosts or friends. Otvaramo sezonu poklona – we're opening the gifting season 🙂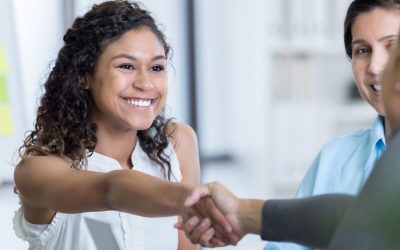 Learn how to introduce yourself and to meet others in Serbian language. How to say what's your name and to ask others about their names.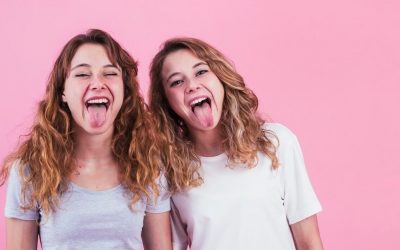 A systematic guide to help you distinguish Serbian C Ć Č sounds and pronounce them accurately. It's easier than you think! Listen carefully and practice pronunciation.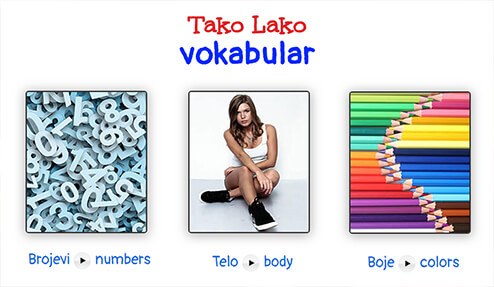 Start learning with our Free Course of Basic Serbian Vocabulary
Tako Lako Vokabular
Learning vocabulary is probably the most important task when learning Serbian. You'll easily pick up your first Serbian words with this free course, made of vivid images, professional audios and quizzes.
Start Learning Serbian Today!
The free Serbian lessons are fine appetizers. But they're not enough. The sooner you start really learning, the sooner you'll start talking. Take action today! Choose one of our Serbian language courses or contact us with any question you might have.