Learn to conjugate verbs in present so you can
speak and write Serbian with confidence.
In this unique resource you will find everything you need to know about the Serbian present tense
from BEGINNER level (A1)
to INTERMEDIATE (B1) and even further.
Because many ADVANCED students are actually relieved to learn this.
The present tense in Serbian is both EASY and DIFFICULT.
The verbs can be divided into three groups
so it looks like a piece of cake
and you CAN stop there.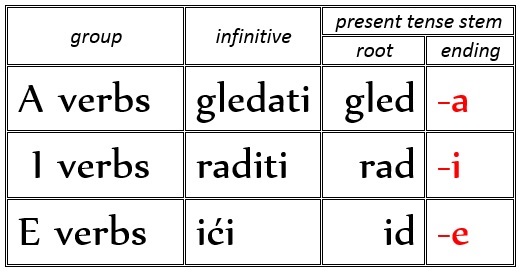 But if you don't stop there, you will soon realize that
the present tense is actually quite complex
because of changes in the roots.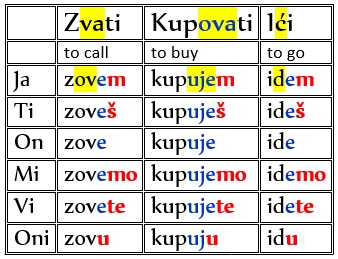 Luckily, there is consistency and there are rules.
To help you conjugate confidently, I've divided the verbs into groups
and exposed 24 conjugation types of the verbs systematically
in this unique learning material
The Ultimate Conjugator – Present Tense with Confidence
I have found the Ultimate Conjugator clear, concise and the best guide to Serbian verb conjugation that I have ever seen!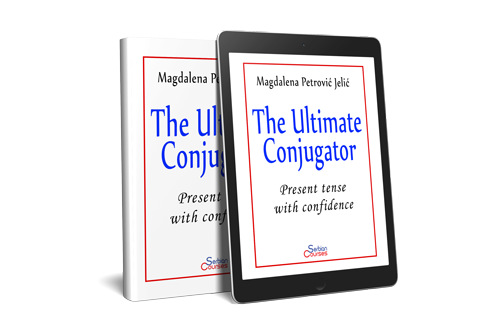 You will learn about:
infinitive
verb to be
present tense
negating the verbs
asking questions
three main groups of verbs
24 types of verbs
irregular verbs
auxiliary verbs