Learn Serbian in Sremska Mitrovica
Do you have a question or an idea? We'd love to read all about that. Get in touch any time!
Learn Serbian in Sremska Mitrovica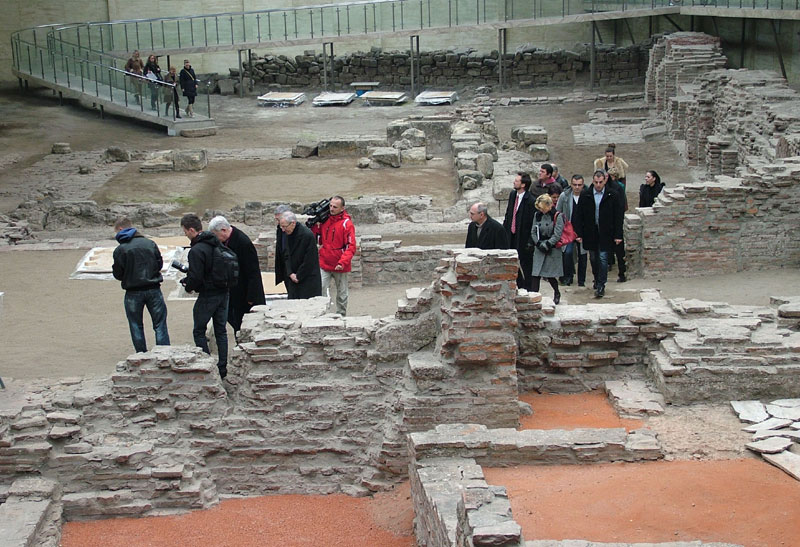 Serbian Courses are based in Sremska Mitrovica, the heart of Srem district, Vojvodina. It's a small town that preserves a traditional North Serbian lifestyle. Enjoy fresh seasonal fruits at the local farmer's market. Stroll at the banks of the Sava river and swim in the summer.
Sremska Mitrovica, the ancient Sirmium, was one of the four biggest Roman cities in the ancient world. There are important archaeological sites preserved to this day.
If you're visiting our town, let's get in touch! We'll be happy to share a cup of traditional Serbian coffee with you and chat in English and Serbian. Learn Serbian in Sremska Mitrovica with us!
Send Us a Message Anytime!
Are you interested to learn Serbian in Sremska Mitrovica? Are you thinking about online Serbian lessons or self-study courses? Or you just have a question or an idea? Get in touch anytime!
Email Address
magdalena@serbiancourses.com
Location
Laćaračka 15
22000 Sremska Mitrovica
Srbija
Frequently Asked Questions
I am a total beginner. Where should I start?
You have many options so you can chose what suits you best. You can start by exploring our free courses, or you can enroll to try our beginner Serbian course. You can also book a trial lesson and start learning with a professional teacher.
Do you have courses in other languages?
For now, we offer self-study online courses for English speakers only. If you'd like to learn Serbian in another language, I can offer instruction in Italian, Greek and Spanish. If you speak Russian or another Slavic language, we can probably start speaking Serbian right away. Try me!
It's been a while since I got an email from you. Why?
I try hard to write at least one email a month for my newsletter. Sometimes I manage to write more than once. However, I am a very busy woman working on different projects and sometimes a month simply goes by too quickly.
How much time it takes to learn Serbian?
Learning a completely new language is a big task. If you have no previous experience with Slavic languages, it will probably take you about 50 hours of studying to start feeling comfortable with the language. But if you know at least one Slavic language, I will speak mostly in Serbian to you right from the start.
What is the price of individual lessons?
My lessons are 60 minutes long. The fee includes all materials, email support between lessons, homework corrected outside the class. See pricing on the Teacher page.
I sent you an email but I never got an answer. Why?
There are two options. The first is: I did answer, but my email ended up in your promotions or spam folder. The second is: I was so busy that I forgot to answer. Please feel free to write again and remind me of that.
Learn Serbian Today!
The sooner you start learning, the sooner you'll start talking. Take action today!
Choose one of our Serbian language courses at our Serbian language school Serbonika: Start with our FREE introductory Serbian course and learn Serbian right away!